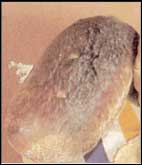 - Sourdough Rye
Our most popular variety of bread. Available in both traditional or square form, this well guarded family secret contains ground caraway and a hint of onion. A unique taste and texture treat!
NEW!!


Now you can purchase our products online!!

Click on the
"Ship Our Products"
button to buy online!